Custom Work
If you're ready to discuss any custom project, please feel free to call (860) 462-1618 or email me. I enjoy working with clients and I love the creative process. Even if you're not totally sure what you want, drop me a line and let's discuss it. I can help you design the perfect piece and then bring it life. While you're here, scroll down to read about the various services and materials I offer and check out the gallery page for shots of my work.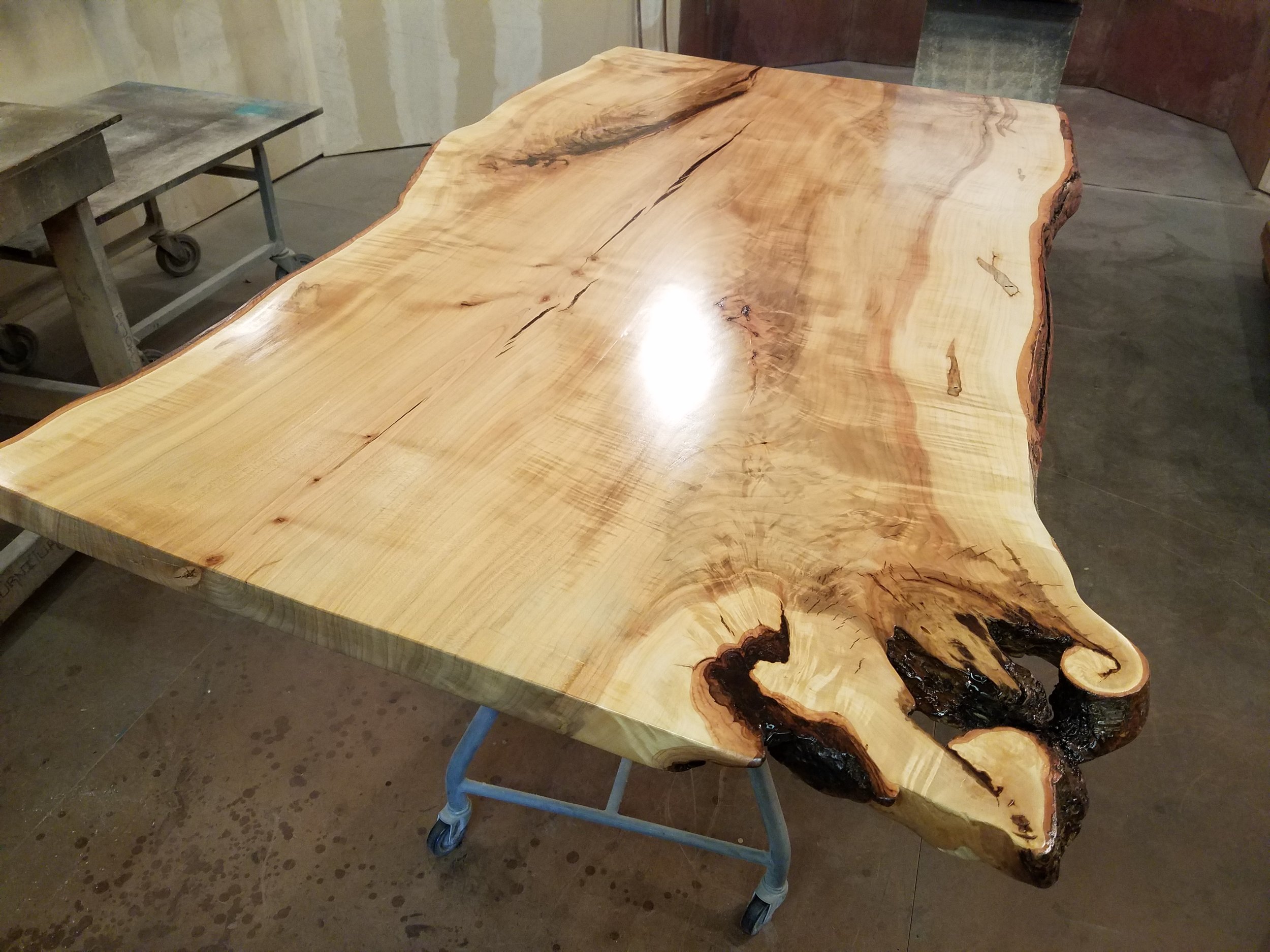 From custom furniture to storage solutions, I can make all sorts of things out of wood. I work with both solid hardwoods and engineered products like plywood. My shop is equipped with both hand and power tools, so I can create a modern, precise cabinet or a hand-crafted table with just enough rustic charm.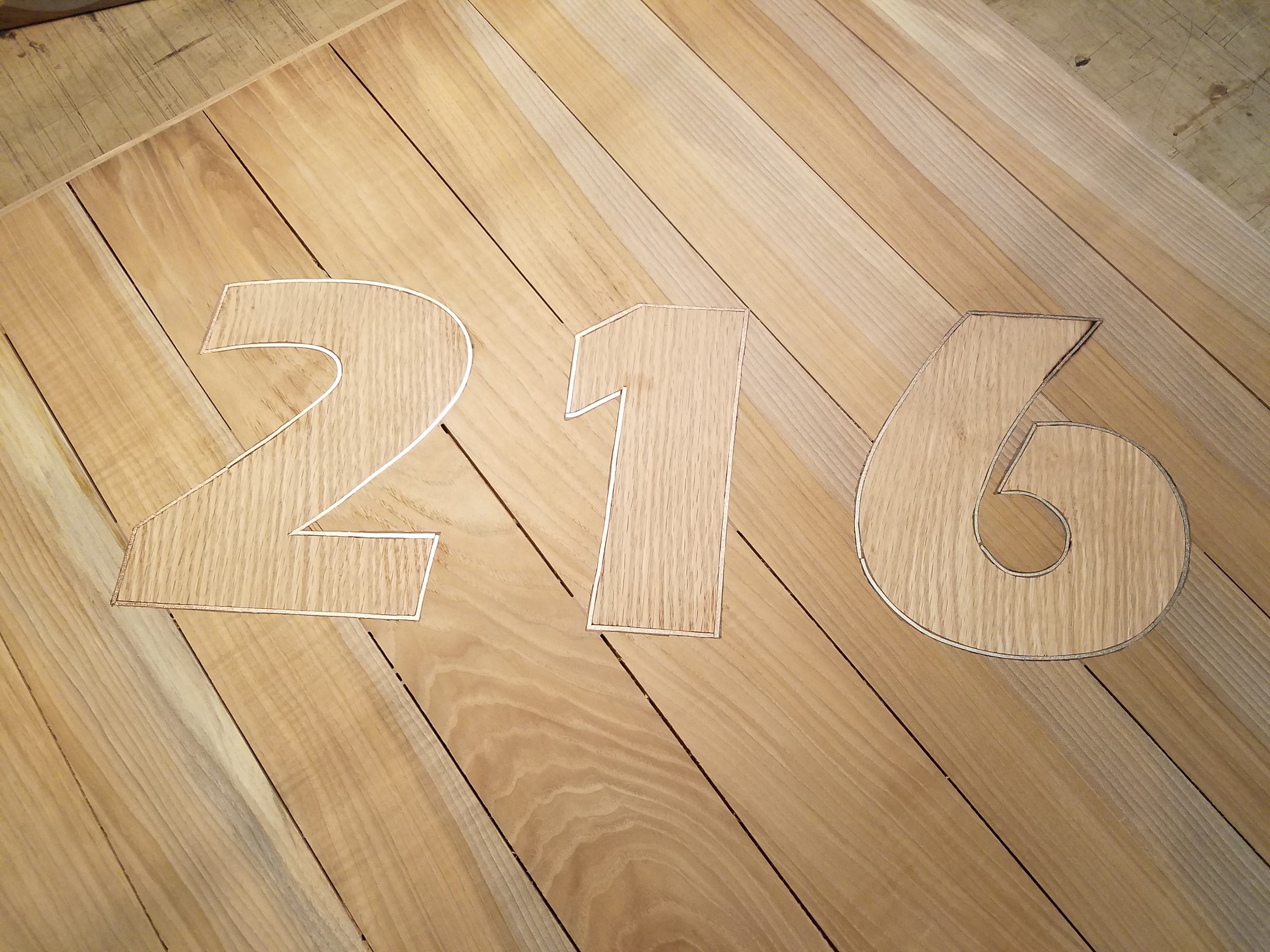 If your project needs a unique touch, I can inlay initials, numbers and other shapes using contrasting woods or metals. This traditional technique can make a special piece into a personalized heirloom.
I offer both welding and general metal fabrication. I can combine wood and metal for a vintage/industrial look, or I can make your whole project out of steel, aluminum, or copper. In addition to general metal work, I also have experience with sheet-metal and pipe, so I can offer a variety of styles.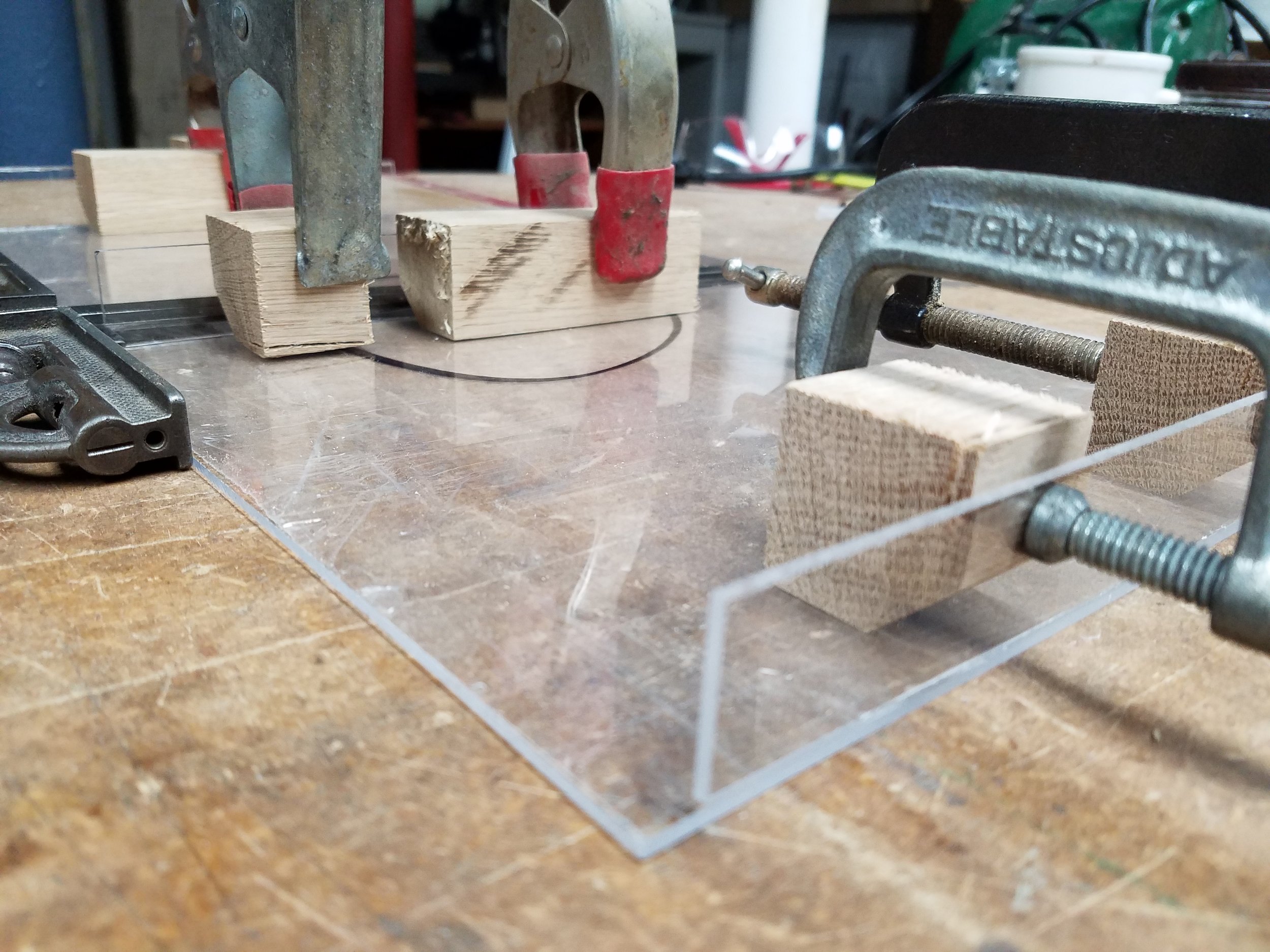 If part of your project needs to be transparent, waterproof or ultra-modern, I can incorporate clear acrylic, Plexiglas, or Corian. These materials offer durability and high-visibility for demanding applications.
For round or cylindrical objects, I can shape wood on a lathe. This traditional woodworking technique can create bowls, lamp bases, chair spindles, and architectural details like round columns.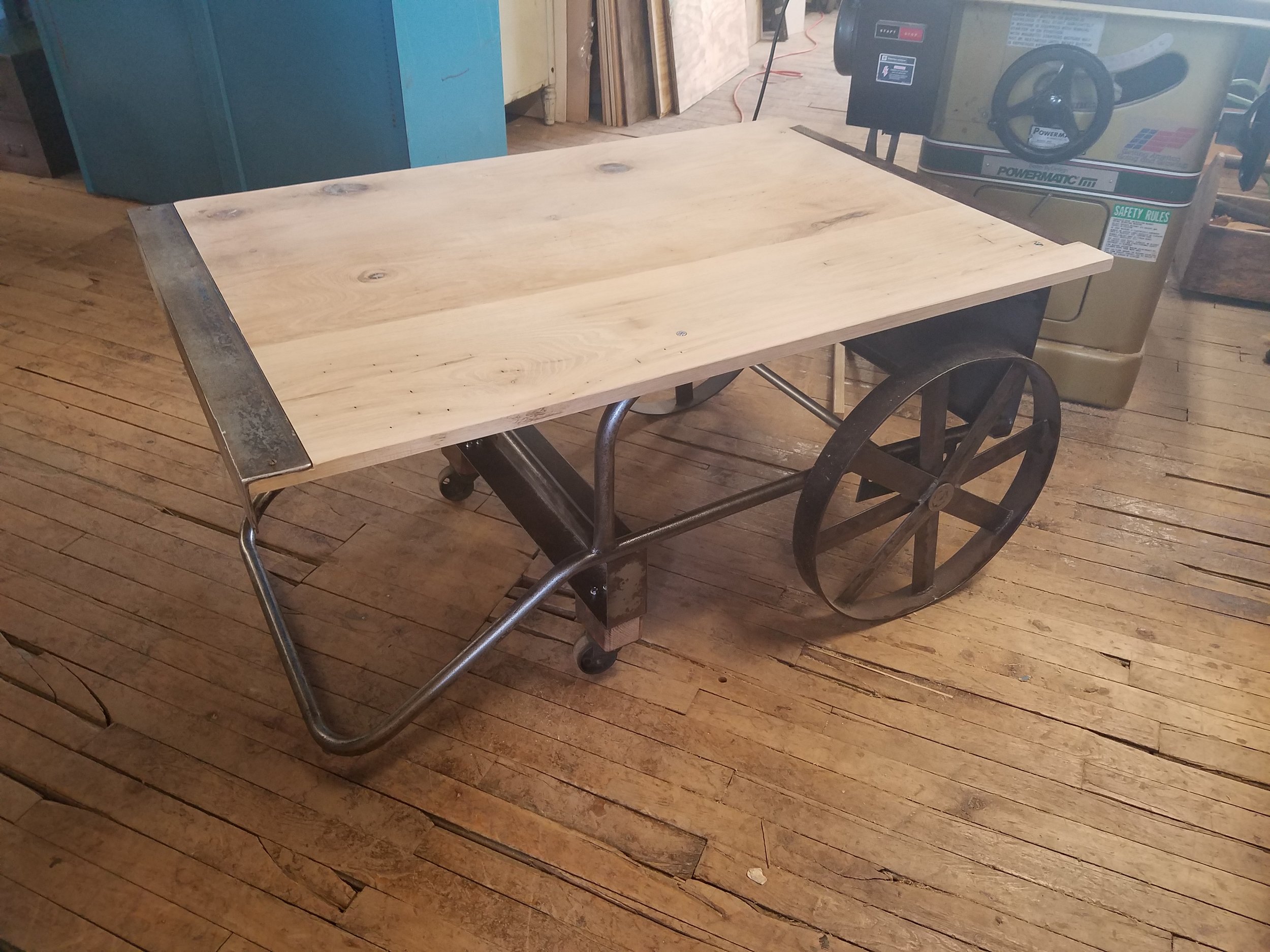 I can source both reclaimed wood and vintage metal. By combining the two, I can make one-of-a-kind pieces for your home or business.